Why Women Don't Like Porn and other Men's Stuff that men like!
For today, Let us focus more on the funny side of life and not strain our backs on being a "womenizer" for just a short while, still as I have been saying since the past keep them letters pilling up please, the real love doctor will surely not hesitate to post some of your letters if it fits the
Life, love and relationships topics
. Good day.
I received a
funny letter from a dear reader
and I must say most of his thoughts about women is almost near perfectly true! Many thanks miss Genevieve for this funny yet humorous side of
women
in general.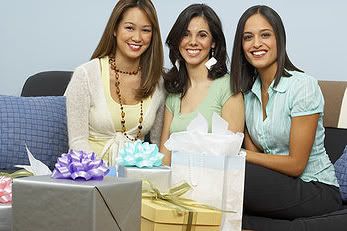 why girls why?


Why Women Don't Like Porn


What you have to understand is that the average woman thinks that she is the only woman in the world who has a vagina. Not that they seriously think that, but it's a fantasy they all have. It's like being the only one to own a certain dress, or a certain pair of shoes. Seeing clear, irrefutable evidence that another woman has one that works perfectly well is a tremendous blow to the ego.
Why women don't like sports


Because it is competitive, and women being insecure about their own ability to compete physically (and rightly so), have a problem with even the idea of athletic competition. They condescend to pretending to like sports because guys like it, and a chick who likes sports is seems stronger amd more appealing.
Why Women don't like anal sex


Because everybody has an anus, which kind of removes them from being the sole porperty of the female sex. It doesn't make them feel feminine and sexy. Also they know that men will be grossed out afterwards and won't want to cuddle with them.
Why Women Don't Like Action Movies


The same reasons as sports, basically. Action movies involve competition that surrounds physical strength and skill, areas in which the femal sex is often lacking.
COMMENTS PLEASE
Links for Further interest:
Weird News Daily