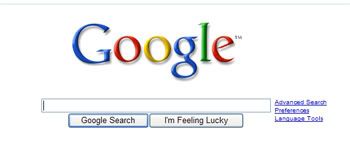 No kidding!… well since this pretty will be my first ever post as a new blogger here in Real Love Doctor, let me give you a smile and some weird looks while you browse over to google, the world's best capitalist search engine ever, and that's not even pushing it.To know the answer please try to be a good follower and follow these instructions:
1. go to www.google.com
2. encode in the only text box you will see in that page, or also known as the search bar
3. encode these phrase letter per letter, word for word– the answer to life the universe and everything
4. once the search result page appear google will calculate and show you the answer using its powerfull search engine technology
If you have been good enough and followed my instructions to a breeze then you will come right to the answer.
The next post will be me giving you an introduction to who I am, what do I do, what is thisplace all about and what are we doing here?

For the meantime good day everyone!
keywords: Google, Life, Relationships, Answer to Life, first ever post