Ask the Love Doctor/ Love Doctor Mac answers!


Another fine day to all of you! We're back with our new letter for the week. I choose this letter out of about 6 because I was encouraging folks to comment and join in the discussions, So this guy did just that! and because He did He will get

Love, Life and Relationships

101 tips from the Love Doc. Here's his letter:

"got a big problem hir guyz just dont know what 2 do anymore im just starting to dislike my girl im just tired of her trips and attitude but damn i just cant leave her it fells like im in hell w/o her my best budd tells me that this the point were in we both need space but we both cant give it to each other for an unknown reason hope you could give some tips i have many more to say.... till next time - LuNaTiV_0829"

Hello there LunaTiv, Firstly

I would like to welcome you in here

and thank you so much for the courage to come out in the open and tell the Love Doctor about your relationship problems. I will waste no time in giving you a sound advice for today okay? But the results is still really up for you to achieve. So with out further ado some tips from your in-house Love Doctor!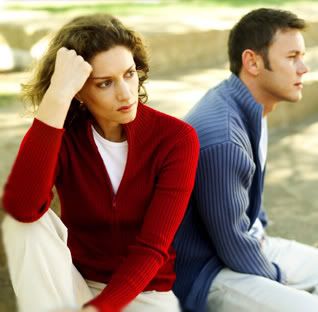 not talking?

Suggestions:

1.Communicate!- Early part of your relationship with your girl I'm betting that both of you were heavy chatters right? Talking about each others life, experiences and mainly topics to get to know each other the better.

Why not do it all over again?

This time around talk about future plans or new found interests between the both of you. The chain in a good relationship is good over all communication! So take time, have a seat in a park or in a place where both of you will share a minimum of an hour a day to just talk! Talk a lot. I do this too with my girl, we chat on coffee and we end up laughing our ass off always and I always look forward to her nice coffee making skills in the morning and in the afternoon. For something new, never take the moment conversation out of the coffee talk, What I mean is, what is it that you and her talking for that talk moment stays during that time and never strays to another time of day or the next hours after your chatter with her. We always talk about politics and stuff in the news for example, then after the coffee talk, we never talk about it again till the

next time we sit and have coffee again!




2.Bond like glue!- Most often times relationships and love goes stale because the lack of bonding, most times too we just can't seem to take the other partner's trips or likes as what you said in your letter... "im just starting to dislike my girl im just tired of her trips and attitude"... this comment came from someone who never bonded with his/her partner. The stuff that binds us in a good relationship is love right? But if Love goes wrong and boring the foundation or "glue" will not be strong to keep things in tack. That is why a good bonding trip should happen.

First talk to each other and plan a certain activity

that the 2 of you will surely enjoy! Most women like to see nature or travel to places. So if you can afford a trip around Asia go on travel, [visit here for an Asian Travel Guide!] or better yet have a cheap adventure and drive around the next town and see places you too have never been. The misadventures and the bondness these trips can bring will do wonders for the relationships and it will save it! Remember the key here is to have an activity that both of you enjoy, a guarantee success of good lovers bonding in a happy event is what I promise you if you will be able to pull this one off.


So before you decide on harsh decisions and that dreadful
"NEED SPACE"
excuse, why not try the 2 tips I did. I am hoping that my 2 easy tips will save your lost interest
to your girl, remember it was you the guy who came into the life of your girlfriends, bother the living hell out of them and it is not just right to leave them just then and there,

make an effort to be in love with her again

just like the effort you did a while ago in making her love you back!

P.S.

"we both cant give it to each other for an unknown reason hope you could give some tips i have many more to say"

Dude I'm no psychic, just tell me the whole thing and we will discuss it here okay?

goodluck!



keywords: love, relationship, Need space, coffee break, Talk, communicate, bonding, love doctor


->YOU CAN COMMENT HERE<-