How to start a conversation- Ask The love Doctor Mac and Love doctor Mac Answers!


Hello and Good day to all my avid readers, The love doctor is getting much love on our column and segments here at the Love, Life and Relationship blogs most noted is the Ask Doctor Mac and Doctor Mac answers! So far I got an overwhelming pour of letters to just about everywhere through emails, comments and even text messages. Nice very nice indeed. So keep em letters and inquiries coming.

The Love Doctor is more happy to help!




Anonymous said...

ei there, can you teach us some approach or how to start a convo to some random cute/attractive/prospect girl? Not pick up line ah. For example in a PUV, MRT or waiting for the bus.

-thanks

August 18, 2007 9:50 PM


So we have someone here who is a bit shy in the outside but in the inside is burning with passion to start a conversation with a girl he mets at random places. To start with, I hope you did a

good job and have read my grooming tips

early on my previous post! if not you can read it again here---->GROOMING!

I can offer some tips below, but the whole entire process still depends on the way you handle yourself, and of course the degree of interest you can muster out of the girl you have set your targets on. For more on women body languages just stay tune and we will surely discuss it one of these days in our Love, life and relationships segments in the coming days.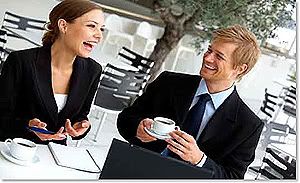 general tips:

1. be decent enough! - no girl at her right mind will talk to a dirty dressed and sex maniac looking guy! so always dress well and be clean looking, you will never know when or where you might see the girl of your dreams maybe, she may be walking around your corner one of these days!

2. sport that killer smile! - when I say killer smile I don't mean a smile that will knock her off the train! just smile naturally and avoid the plastic looking ones like you see at the faces of celebrities. Be genuine enough and always practice that "U" shaped lips and face in front of a mirror. Better yet avoid thinking LUSTFUL things in your head to avoid that dreadful "rapist smile" off your face! Be natural and smile at happy thoughts like you are going to date her!

3. killer punch lines! - this may sound too cheesy and some may tell you they won't work, but I can vouch for you that they do! words like "Hey your body is a wonderland, and I'll change my name to Alice!" and "I won't buy you a drink ever, because you're a stranger and I don't buy drinks to strangers" works my friend! These punch lines when delivered well will make the girl smile and will loosen up the tension between the two of you. Normally we get nervous in approaching someone, also if the girl knew you are going to approach her, she too will be tense and nervous and most of time won't know what to do next. Punch lines erases all of that. Think of it as a great title on a silly website, it gets you to read the content doesn't it? I will provide some killer punchlines that have worked for me through the years, with them came the technique and proper executions that I will soon tell all of you my avid readers of this Love, Life and relationship blog! Stay tune in future posts!

4. Be fluid! - once you and the girl exchanges smile then it's time to show her the deeper you. Act and be intelligent, if you're not that intelligent at least cover it with wittiness! Talk about relevant topics usually ranging from the place that you met. "Boy is today hot! I have showered twice this morning and I still feel icky!" or "It took me an hour the last time I tried picking a taxi in this spot, silly me, I didn't notice the preying traffic enforcer a few meters behind my back" Conversation like this make things go fluid and at ease.



So there you have it the early spot on stuff to do to get the girl talking back to you. Remember there are many factors regarding this topic, but I will provide infos as soon as I can, also note that I didn't include how to get the girls number or give away your number right? This issue is a different story by itself and I will focus on it soon in a future post. So for now, practice practice!